Truth Bee Told Series: Exclusive Interview With Gerald Pomeroy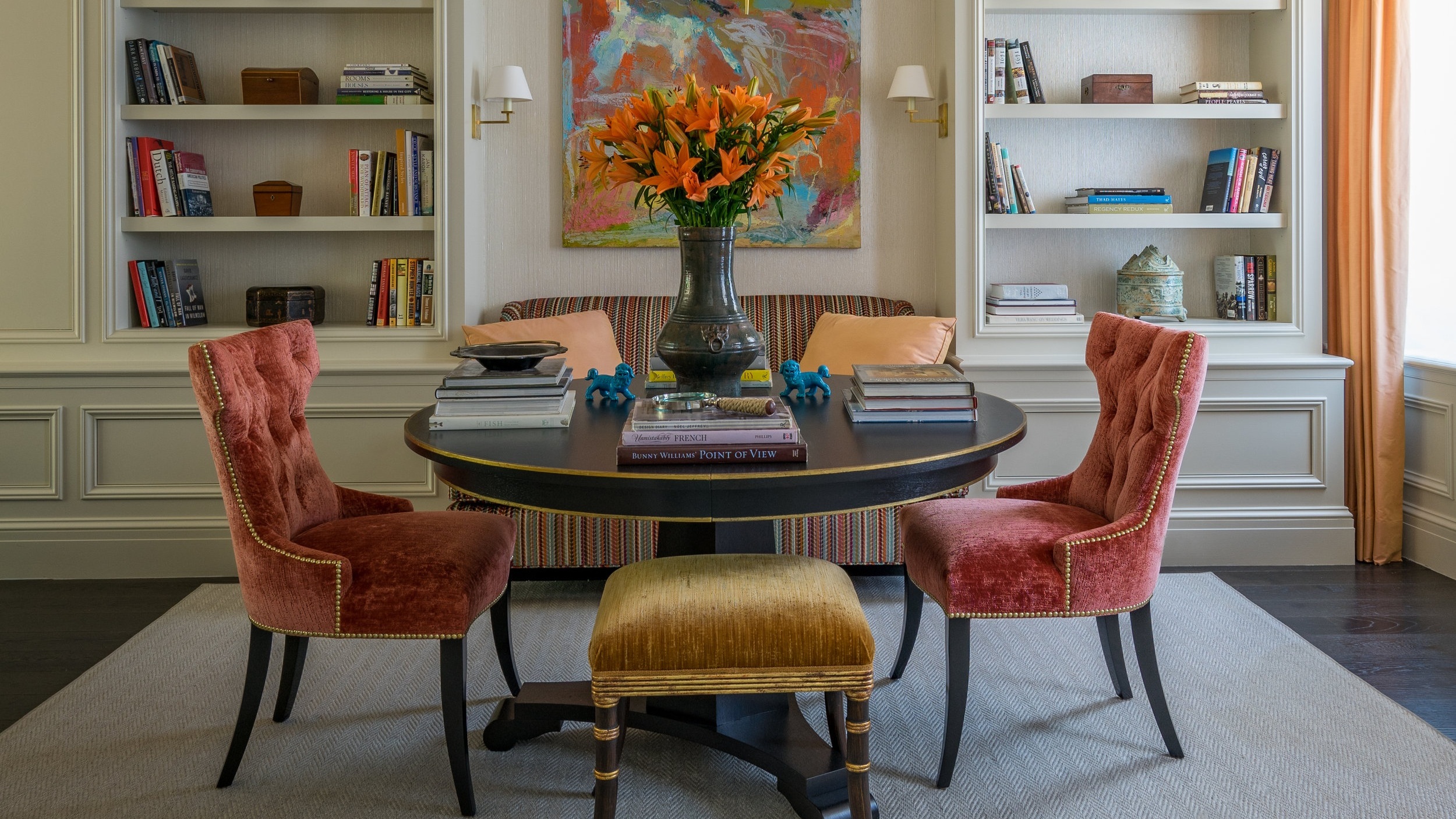 Interview with a Classicist
The Bees had an amazing opportunity to interview the classic Interior Designer, Gerald Pomeroy. One of his latest projects in Boston's South End was a historic brownstone built in 1899 that had been divided as a multi-family and bring it back to it's original glory of a large, open, and luxurious single-family residence. Over the period of three years, the home was restored with a team of architects and builders, who, in Gerald's words, "would work well with [the client]."
Working with a team of collaborators is imperative, and it's obvious with the care put into this Brownstone revival. What does your ideal team look like?
Professionals at the top of their game who are committed to a truly superb finished project. Ideally, these are people I have a rapport with that has been established by working on previous projects.
What's the first and/or most important question you ask a new client?
What are they inspired by and what are their needs and expectations for a successful finished project.
What is your favorite detail in this home? What room or detail was the most challenging and why?
My favorite detail in this brownstone is the abundance of natural light in each room once the restoration was completed. The most challenging aspect was designing a home with age that worked for a young family while still retaining the integrity of the structure.
What type of things inspire you on each project?
I'm inspired first and foremost by the architecture which guides me as I start the design and decoration process. Also, just as important are the clients themselves who are a great source for inspiration and direction.
Knowing that surprises always pop up during demo/construction and are always more interesting during historic renovations - what was the most interesting or surprising thing that you found during this project? How did you work around or with that surprise?
In the case of this particular project, once the demo started, very early on we realized there wasn't a lot that could be salvaged and or restored. This allowed us to truly personalized the interior to accommodate the needs on my clients while introducing details appropriate for the age of this Greek revival.
Were there any things that the client felt were a "must-have" or owned any pieces that you had to incorporate into the design?
In terms of must-haves, the most important need was abundance of storage in each area and a proper foyer including a coat closet with an area to store baby carriages, etc. on the main level. As far as incorporating existing pieces that my client already owned, we did reupholster and reinvent several pieces to work in their new home, and quite frankly this is something I enjoy doing.
Besides being a revival of a historic row house, how would you describe the interior style in one sentence?
I would describe this space as a very livable elegant home with an updated classic interior.
Who's your favorite designer that you've always respected or been inspired by?
Without any question, I'm always inspired by the master himself…the incomparable Albert Hadley and his timeless, beautiful interiors.
Read more about Boston designer Gerald Pomeroy and find interior inspiration in the Fall 2018 issue of ID Boston Magazine, now available in the Boston Design Center.
Have questions that you'd like answered in future blog posts? Comment below with your questions and/or ideas. We'd be happy to answer them through our blog! And get ready for our next "Truth Bee Told" series….we're featuring Marie Flanagan! So excited to have had the chance to interview her!